This post contains affiliate links.
You always hear the need to start with phonics and go from there to teach reading in homeschool. Do you think there is another way? Of course, there is, and we didn't start with phonics. 
As a general rule, not every child needs a curriculum for reading. Using books with three-letter words and simple sentences is all it takes. Once your child recognizes the alphabet and shows their willingness to read, you can begin. Your child might be reading in a matter of a few tries.
Would you like for your homeschooler to be able to read in no time and without any curriculum? I will share with you just how we did it and now our 7-year-old wakes early and reads by himself until we wake up!
The perfect age to start reading is 5 
When your child is around five, that's the right age to begin. By age 5, kids should know the alphabet and regularly read picture books. We would read to our son and encourage him to look through books himself.  And one magical difference was introducing Bob Books. These are the simple books we mentioned that will make all the difference. My son picked up the first book and started reading right away. These books build confidence. And it holds their interest to keep them reading on, we promise!
Bob Books are what it took to forget all the phonics and other methods. And we just progressed from there. It was amazing how easy it looked and how well they worked. There were five levels.  After that, my son read any book he could get his hands on. The next stage for us was Mr. Men books. They also have a similar feeling to Bob Books. But with a different subject matter and more fun. After someone introduced us to these two sets of books, it propelled our son into the reading without a curriculum. 
Handwriting Practice Enhances Reading and Strengthens Skills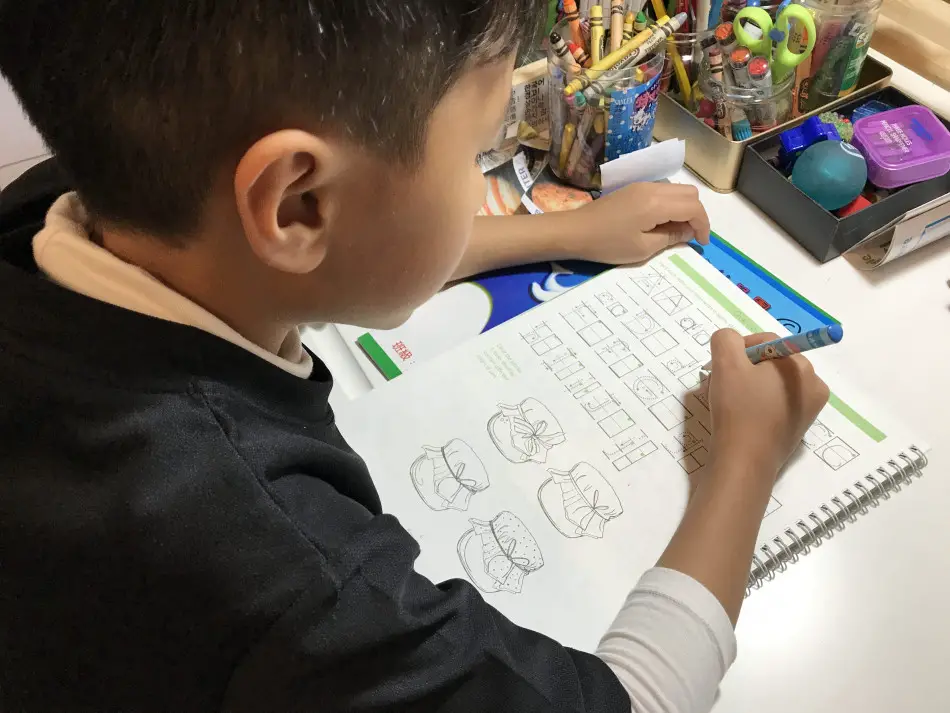 Did you know there's evidence that learning handwriting does improve reading skills?  I didn't know about the connection at first. But we started handwriting practice as my son started to learn to read. The ample proof for this can be viewed in the article from Scholastic about the case for handwriting. As my son learned the letters and then words, this made it easier for him to recognize the words in the books that he was reading. Over time, the lessons combined with reading strengthened his love for reading and boosted his confidence. 
"The writing of that letter is critical to producing that image and having it in your brain"


Karin H. James, Indiana University
We found many recommendations for using The Good and the Beautiful Handwriting. So we just tried it starting at Level 1. In the beginning, we did 2-3 pages per day and finished the book very quickly! But they recommend doing 1 page a day, three to five times per week! So we slowed down and let him focus on the quality of his handwriting. The coloring and drawing exercises in the handwriting practice were also the perfect way to start every morning. For us, it was a warmup to start the homeschool day. We wrote another helpful article about how we warm up for homeschool every morning. 
Combine with Language Arts: The Good and the Beautiful Level 1
While our son was still in kindergarten, we began to homeschool him part-time in the evening for less than 1 hour. We call it a soft start because we wanted him to become familiar with homeschooling and us teaching him. I believe it was necessary to do it gradually. We had the time to do it. Then one day, I came across a free Language Arts curriculum and decided to try it. There was no obligation and we were new to homeschooling. The lessons seemed to go well with handwriting.
The language arts lessons are super and teach the basics. They also require some writing of words and short sentences. You may think that it's just a matter of common sense, but for us, it wasn't! Our point is that the key to learning reading is an overall environment and a comprehensive approach to reading. When you combine all these activities, it becomes very natural and easy to learn how to read. You can get free downloadable Level 1-5 Language Arts from The Good and the Beautiful here. 
Go to the Library Often and Check-Out Books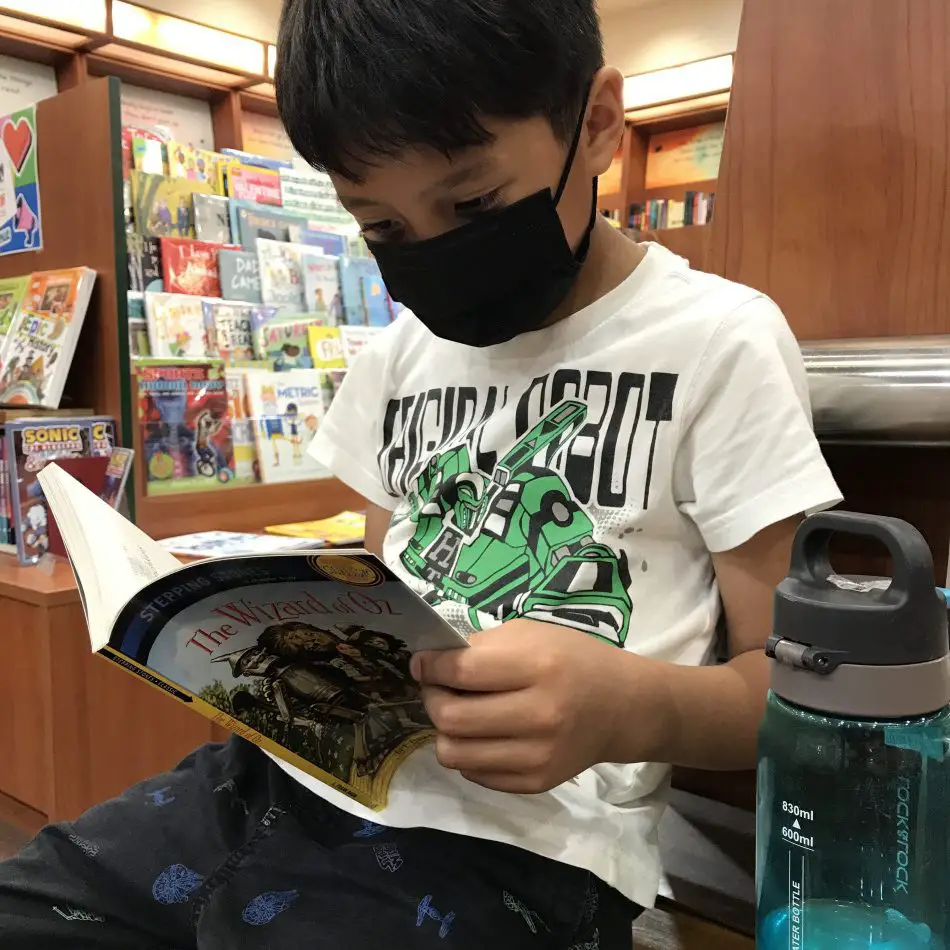 We took our son to the library when he was young enough to show interest in books. Since we live abroad, the local library has a special section with many good titles for kids. They have an online system to check the catalog of books, to reserve books, and a smartphone app. You scan the barcode on the book and check it out on the spot. Our son has fun with the whole process. 
A book or reading list is also a great way to organize and make it more efficient to get books for the right level. We also check the titles as well as the content and authors to insure they are all high quality. We find it's better to have this list rather than just go to the library and hunt for books. You can waste time hunting for books. Our habit is to reserve the books online if they are checked out and check titles in advance before we go to save time. The app also allows us to renew our loan for another 30 days if we find a book our son wants to re-read. Reading good books and making the process fun enhances everything related to his learning.     
Maps and Placemats all Around for Your Little Reader
My mom gifted us with every possible table mat under the sun. We have the Presidents of the United States, a World Map, a US map, a solar system, and a periodic table. I didn't realize at first how useful they are. As he learned his alphabet and vocabulary, he gradually noticed the words and data on those table mats. He would quiz us about who the 16th president was and did we know who Grover Cleaveland was? He was the 22nd and 24th president. 
Before we were homeschooling, I didn't realize the importance of surrounding our children with educational material. But as we started to teach him how to read, we found them extremely useful. As their reading skills get better, they notice everything around them. While we are driving, the road signs, menus, and posters. We live abroad, and he takes particular notice of the Engish signs. But when we went back to the US for the summer, he was so thrilled that everything was in English. And so were all the TV programs and news. Your children will be reading everything around them, so get ready and make sure they have good tablemats!    
Audiobooks on Spotify and Youtube Help With Vocabulary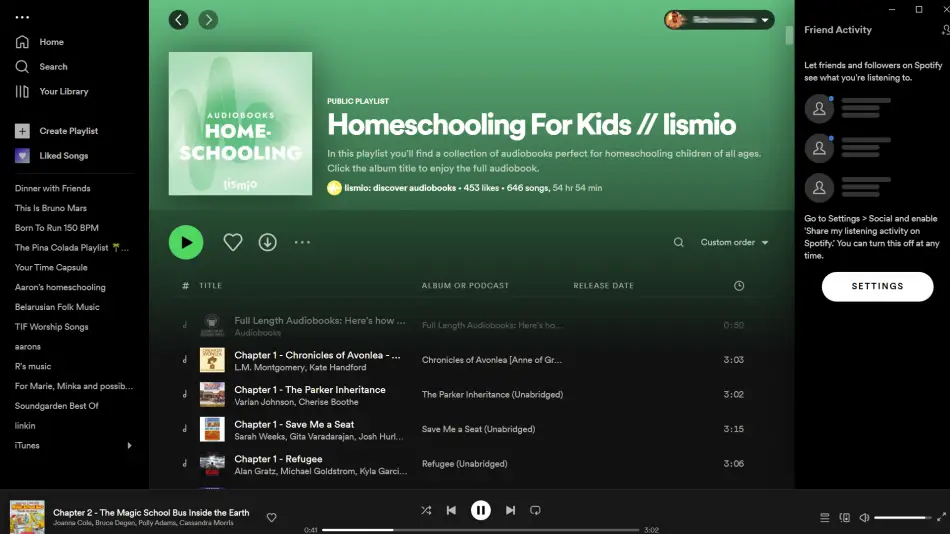 Audiobooks can be a real benefit to building young readers' vocabulary. As they listen and learn new words, this can reinforce their reading skills. We don't recommend only using these sources but rather as a supplement. I like to use YouTube as a reward for our son. Usually, we choose one topic he would like to learn about a few times per week. We watch the video together and then review what he learned. I have a list of historical topics we choose from mainly. I wrote a helpful article on why YouTube is perfect for your homeschool routine!
But during the day, if he asks me something I cannot answer, I let him search when we have a chance. And if he's been good, we can watch it during our lunch or dinner together. But it's a reward, not a daily habit. But audiobooks are also a great way to make a car ride go smoothly and make the best use of time. We like to search for "homeschool audiobooks". You will be amazed at what books are available. I know his reading skills are improving. He loves to listen to audiobooks and then check out similar books or authors.   
Spotify Lyrics is a Plethora of Reading Help!
My son loves music and he also loves singing with the lyrics! I know it might sound silly, but we encourage it and let him be the DJ as we are on our drives in the car. We can also let him listen to music during the day, to take a break. He gets into it and dances and sings his favorite songs. Since my wife is a music teacher, she loves that he has this interest. Currently, he is learning the drums and cello. That's another topic but this boosts his reading skills by signing and dancing. You can read how you can add music to your homeschool here. 
The kinesthetic process of actions combined with learning and reading is such an advantage as we can see. Why wouldn't you want to have fun and learn at the same time? The best way to learn reading is to practice and not even know you are learning, but just having fun. We highly recommend learning songs and making use of the lyrics as a way to learn reading in a fun way!  
Play Scrabble and Games to Boost Reading Vocabulary
What's the right age to play word games like scrabble? We think anytime your child wants to play and can recognize 2-3 letter words is fine. They will have fun and they can learn to boost their vocabulary for reading. The recommended age is 6 for normal scrabble. But there is also a Junior Scrabble you can try as well. It is a challenging game but our son still tries and he does fine with 3-4 letters. He can also learn from watching the words we create as well. 
Spelling games and any game that lets your children practice words and spelling can enhance their vocabulary and benefit their reading skills. Hangman is perfect for young spellers and my son loves it to kill time even while waiting at the restaurant for our meal. Word searches are another fun word game to help with reading as well. Their curiosity and drive to search for things as a kid will keep them occupied and learning. As a homeschooler, this is the essence of lifelong learning and the lifestyle to be learning whenever you have time!
Create an Environment for Reading From the Beginning!
Even though it may seem obvious, starting soon is critical to building reading skills. We created an environment for reading when our son was young. We prepared all kinds of books, including picture books and popups. We also read to our son daily!. Kids like books as long as they are engaging and fun. He had his mini-library and could choose any book he wanted as a 2-3-year-old. Flashcards and letter tiles are also highly recommended. Our son grew up with all the components of a good reading environment.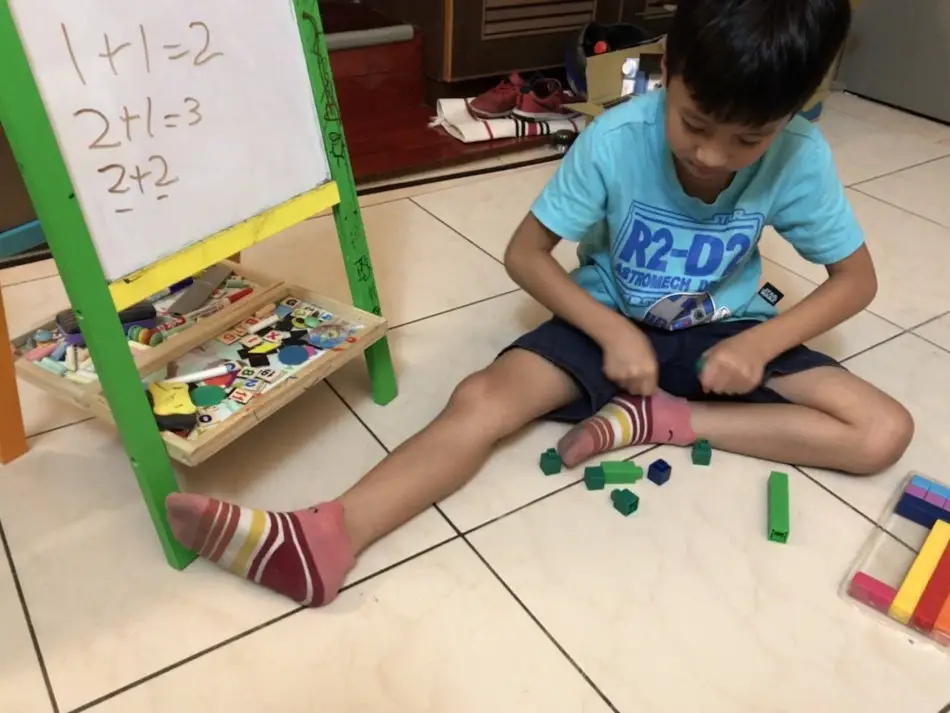 Another fun learning tool is an easel. Your child will think it's a toy. We had a small one with a traditional chalkboard on one side and a whiteboard on the other. It also came with magnetized letter tiles. It was one of his favorite "toys" that he would play with and do mock classes for us. He would spend much time using it to write, draw and familiarize himself with words. An easel certainly is a great "toy" to help as they build a foundation for reading. 
Dadcarestoo is a participant in the Amazon Services LLC Associates Program, an affiliate advertising program designed to provide a means for sites to earn advertising fees by advertising and linking to Amazon.com. We also participate in other affiliate programs which compensate us for referring traffic.