Most of the time spent on homeschooling preparation is usually on the curriculum. But have you ever wondered how to keep records for homeschool?
You must keep records of your child based on state requirements. It includes a log of activities, a portfolio or binder of their works, and assessments if required. You should also keep attendance, a list of the curriculum, and books used. The records should maintain a snapshot of your child's progress in homeschooling.
State Requirements for Record Keeping
We'd like to just remind you that the most basic records you must keep are to satisfy the state requirements in your area. Check with the school or school board for the necessary records to keep. In Florida, you need to file a yearly letter of intent, keep the receipt and acknowledgment. You will also need to have an assessment done every year. It must be done by a certified teacher in the state. So keep these records safely as well.
Each state will have its requirements, but they are usually minimal and you would want to keep better records than this anyway. We like this article for a good reference in Florida, and it lays out all of the requirements. The records you need to keep are a log of activities and a portfolio of your child's work. That just means you record the activities like classes taken, places visited, and extracurricular activities. They highlight the fact that it should be contemporaneously taken notes. That means you need to make the notes as the activity occurs or shortly thereafter. It's best not to wait 1 month after it's over.
You will also need to pay attention to how long the records need to be kept on hand. In Florida, you need to keep them for 2 years. So you should have a good place to file all of the stuff! And you must have records available for the school board to review within 15 days if you are ever audited or requested to show them.
Homeschool Attendance Records
This should be easy to keep records of, the attendance! We like to let our children keep that up to date every morning. They just check off the day and it's good they know the date for them to write on their school work. It's a good habit for younger children to pay attention to the month, day, and year. And it's a good way for them to understand the concept of the calendar and how it relates to time. Another easy way for the record-keeping is to just have a journal at their desk where they can log the time and check off the activities as they complete them.
As some states require a log to be kept contemporaneously(what's that mean? Yeah, we didn't know either…it means, on the spot or take notes as it happens), it's a good habit to have a daily journal. The journal can be kept in conjunction with the weekly and monthly schedule. Just depends on you and how you arrange the school year. Is it 180 days per year or do you have your system? Most traditional schools and homeschool curriculums follow the 36 week and 180 days homeschool semester. That's just 36 weeks times 5 days per week for a total of 180 days.
Keep Records of Homeschool Schedules
This we feel is a good habit to collect and maintain good records of the schedules for your subjects. This will be your weekly and monthly schedules your child follows. It is a good idea to keep this because you can reference it for the future or if you have other kids who may need a similar schedule. If you only have 1 child this is even easier. But we like to keep these records because we can also have them handy for our reference and sharing with other homeschoolers. Your state might even require you to log a certain number of hours, like Wisconsin for example. They require 875 hours of instruction per year.
Did you know that on average homeschooling only takes 3 hours per day? And for younger kids like in elementary level need only 1 hour per day? What we are referring to is seat work, where they are at their desk doing work. But homeschooling is not like a regular school where you have to sit at your desk all day. You can see that scheduling homeschool is not as complicated as you would assume. It can be done very efficiently since there are usually only 1-3 students per teacher. In our home, it's just my son and he also attends classes outside as well.
You can finish up your scheduled work in a flash, with more time needed if necessary. And you will have much more time for other fun educational activities, music, arts, and sports. Do you want to learn how to easily add music to your homeschool routine? Read our very informative article about it from my wife's perspective as a music teacher and homeschool mom.
Homeschooling Hours Per Day Based on Age

| | | |
| --- | --- | --- |
| Grade | Hours Per Day | Notes: |
| Grades K to 5 | Half-day: 1 to 3hrs | Can include time at the park or museums |
| Grades 6 to 8 | Half-day: 3 to 4hrs | Depends on other courses: 2nd language, Art, Music… |
| Grades 9 to 12 | Half-day+: 3 to 6hrs | May include sports or extracurricular activities |
Save the Records by Subjects
Keep good records by subjects of study and place them all in 1 binder or file for the best organization. For example, we put all of our son's drawings in a portfolio just to keep his favorite ones for our enjoyment. But this also serves as a chronological record of his progress. His first drawing exercise compared to his most recent works are better and he has made progress. This also serves as a good method of motivation and encouragement for your children. You can also see the ASCD's advice, Association for Supervision and Curriculum Development, on saving a digital portfolio and the pretty insightful benefits.
Maintaining the child's portfolio by subjects can keep them happy about their work and spark more creativity. Check this fun interactive graphic that shows how the brain reacts to rewards.
"The best way to sustain motivation is to support internal drivers with the right kind of external feedback…those that balance intrinsically motivating activities—such as creative problem-solving and playful learning—with positive feedback are more likely to support healthy motivation over the long run."

Understanding Motivation: Building the Brain Architecture That Supports Learning, Health, and Community Participation

Once you have completed a unit or chapter of a particular subject, keep the best works, and file them in the records. You have to make up your mind about what to keep and for how long. Usually, you can just keep the best and recycle the rest. Let your child decide on some things as well. Keep them in charge of it and you can also double-check if you need to maintain records of the subject based on state requirements. In Florida, for example, you need to maintain these records for 2 years. That means from the end of that particular school year.
Test, Quizzes, and Assessment Records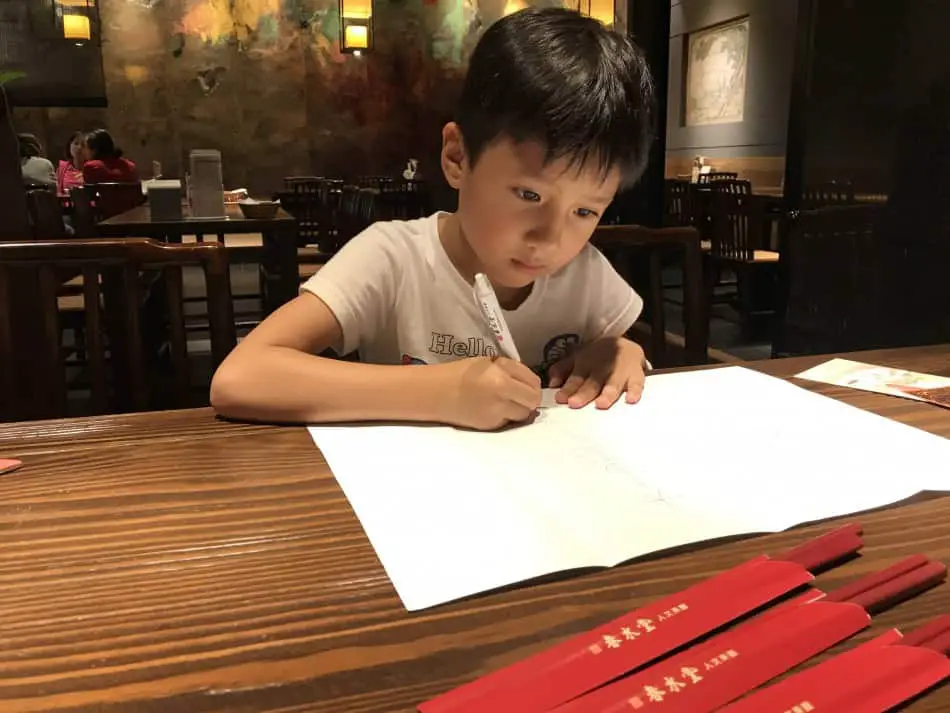 Should you keep these records of your child's test scores, quizzes, and assessments? We would suggest to keep them on hand just in case. Especially if your child is at the high school level and preparing for college or further studies. If your state requires you to test your child yearly like in Florida, then you must keep these records for sure. The State of Florida homeschooling requires parents and guardians to have their child assessed yearly by a certified teacher. Once the test is completed usually the test results are mailed directly to the school board of your designation. And you will also receive a copy of the records as well.
What about all those quizzes or tests that you administer yourself? Those are up to you but if they are similar to a mid-term or final exam, then keep them. You will always get a chance to throw them out if you find you need the space for something else. If you have space, keep them. And if you need to have a record you can always just photograph the tests and quizzes. Then upload them to the cloud just like all the other photos you have! You can designate a special folder just for these important records. That's just an extra safe way to keep your child's test records if you run out of space.
Keep Records of the Homeschool Curriculum
This should be a certain thing to keep records of for any homeschooler. This portion of the records is also very important if your child is planning or preparing for university. They will have to be kept for the transcripts. If you were in a traditional school they would prepare this including your grade point average and attendance. But in homeschool, these records will be kept by you. There are a range of other options like if you are a part of a co-op or other organization that can prepare transcripts for you. But it's simple enough to keep a list of the curriculum by semester and year.
Also, make sure to list out the textbooks and other related reading material and workbooks you use. This is a good habit to get into to give yourself a complete overview of your child's education. The curriculum log may also be required in some states, but it's a good idea to have it at your fingertips. Of course, once you are done with the term, you may sell the textbooks and curriculum if you think you won't need it again for the review. Perhaps if the child is at the high school level, wait until they have graduated. They might need the books to review for any standardized tests they need to prepare for.
Keeping Records of Lesson Plans for Homeschooling
The records you keep for lesson planning is really up to you and there is no need for them. However, if you feel there are some useful data or methods or anything of sentimental value, then keep them! Your lesson plans might just be from an open and go curriculum and if you kept them in good condition, you could sell them or donate to another homeschooling family. Certainly, keep them if you have more children because you can use them again of course!
Although we haven't found any other resource about this topic, you may have some special cases where you might want to keep records of lesson plans. For example, if you have a special project for your child and lead them through a process of design. You may want to keep the lesson plans for better explanations or examples for someone who may be interested in the process your child used to create the piece of art. You may want to keep this with the portfolio with this art or special project.
Homeschool Portfolio (binder)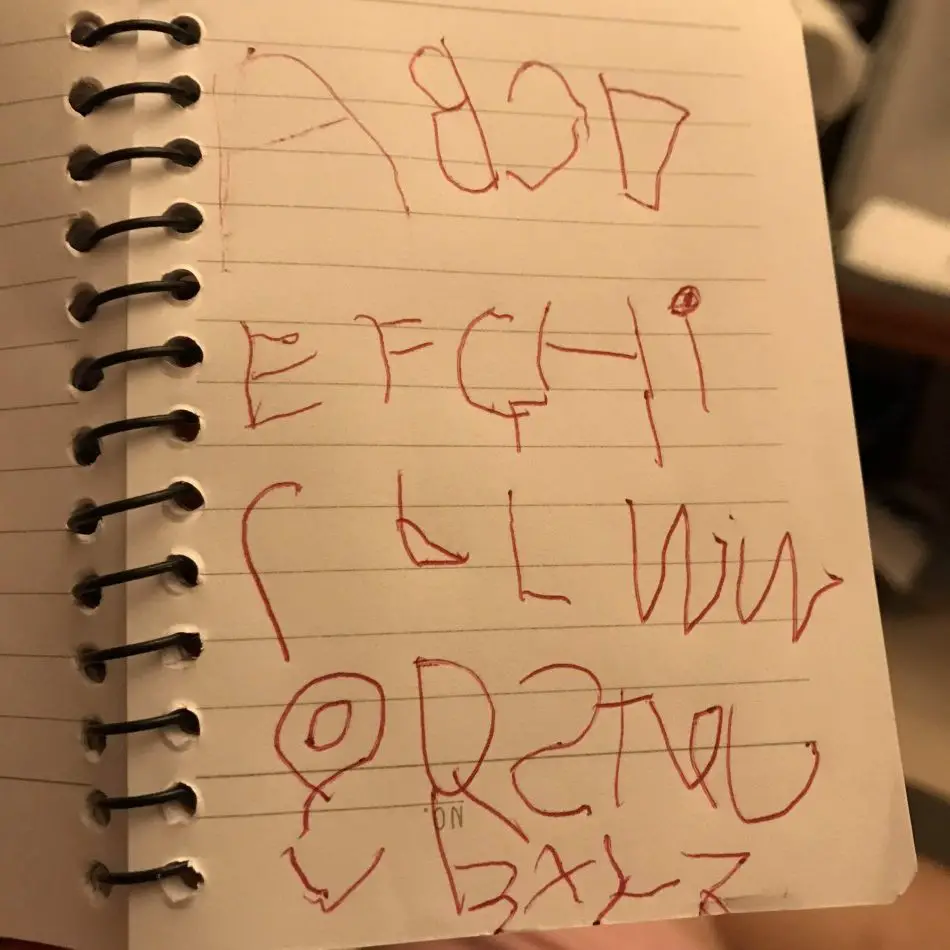 This part of your records is the most fun part we think, the homeschool binder. Some families hold on to these forever, because they are like an old photo album. You should maintain these records as long as your school board requires. But we like to keep them until we run out of space. You can also review them once in a blue moon with your child. They may have good memories of the work they did as well. They might feel a sense of pride in the work they did. Or they may also appreciate that you have kept their work.
There is also ample evidence that your students can benefit themselves to have a portfolio as a means of reflection. This is a means for them to reflect on what they learned? And how have they progressed? You can see this article about what some students have to say themselves about a portfolio. It doesn't matter what age your student is to start a homeschool binder or portfolio. We started early and may adjust it along the way as we collect a good range of our child's best works. They may also appreciate this when they're older and they can see the work they did as a child. Isn't that fun to see something you did when you were a kid?
Extracurricular Activities Records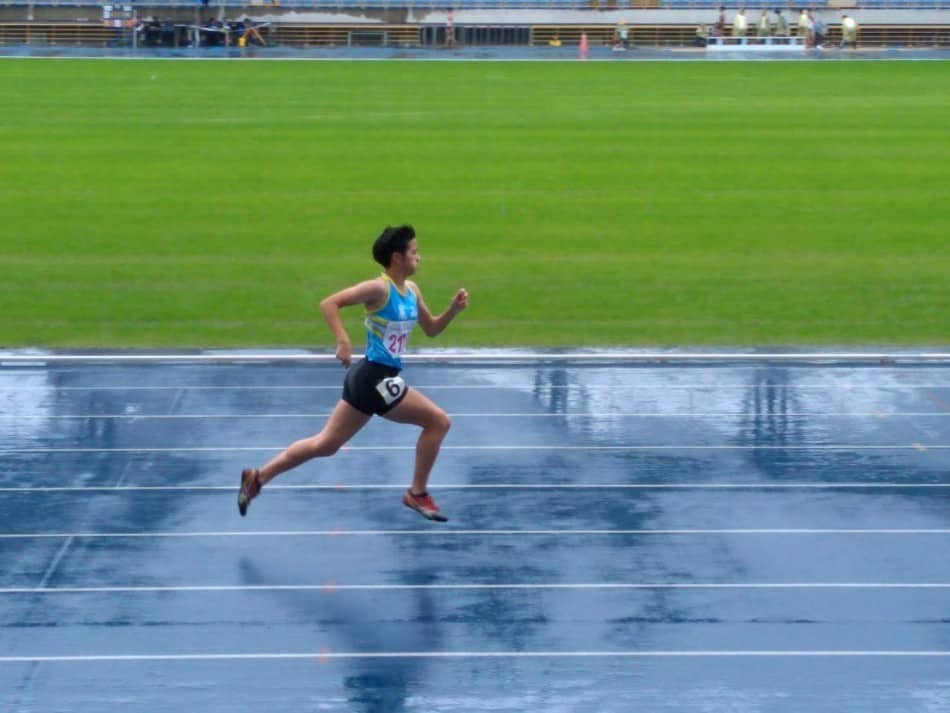 If your child attends any sports or other activities you should keep a record, especially if the child is at the high school level. For their records and applications for university admissions, this is usually a good addition that reflects on the child's overall capabilities. This can also support some special aspects or talents that are unique and may highlight your child's standout performance. Also keep records of attendance, practice and you can save some photos and video which can only enhance a good homeschool portfolio and record keeping.
Although not every state allows homeschoolers to join local public school teams, if you can that is super. We found this article that showed there nearly 30 states that allowed homeschoolers to play on local sports teams. Now if your child is taking other classes like chess, art, or music, record these too! This is all an important part of the child's records for homeschool. Adding music to any homeschool routine is easy and we wrote a helpful article about this here.
Transcripts for University Admissions for Homeschoolers
As your child becomes of high school age, you will need to make sure you keep good records for making their transcripts. This is an integral part of their college admissions application process. As you can see from the quote below, it may also be important if you seek scholarship funds as well. The basic transcripts will list the course taken, credits, and grades per class taken. And the yearly accumulated Grade Point Average (GPA).
"Admissions offices use students' transcripts, which include the student's GPA and information on what courses they have taken, to determine their eligibility for admissions. High school transcripts are also used to determine students' eligibility for various scholarships."
Coalition for Responsible Home Education
You might be able to get transcripts prepared for you online through various services. Or you might even get them from a co-op you might attend, or through your local homeschooling association group. No matter how you get them, you need to make sure you keep good records to have the data for preparing the transcripts for your homeschooling student.
Records in Case You Must Return to Public or Private Schools
No matter what records you decide to keep at least make sure you keep the ones required by your state or local authorities. This is very important in order to keep your options open in case you must return your child to traditional schools. For example, if you have some emergency where you will need to just do homeschooling while moving and then go back to school. Or if you must return your child back to traditional schools it will be easier for the local schools to assess your students' grade level. We have another separate helpful article about emergency homeschooling here.