This post contains affiliate links.
Free useful resources are always appreciated in homeschooling, so did you ever think Google Maps was good for your homeschool? 
You can use Google maps in your homeschool to explore routes by bike, car, or foot and check the terrain and altitude. Your child can also find routes and create maps for trips in the city or abroad. Virtual visits to grandma or a museum in another country by street views are also fun and useful.
Plan your bike trip: Is it steep?
Use Google maps to plan a bike trip with your child and they can learn about routes, the geology of the terrain, and how steep it is riding to and from your destination. Did you know that this function shows you the elevation from your starting point and you can see how steep and challenging of a ride it will be! You can compare a flat terrain and route like where we are from in Florida, to a ride in the Swiss Alps. 
Google Maps is a helpful educational tool that children can explore the difficulty of bike trips and provides the data for reference. You can easily see how steep the route is and plan for the extra time for the uphill portion of the route. Most cities have this data and is very useful to learn about which way is going to be a tough ride. Let dad get involved with homeschooling in this fun way. 
Use Google Maps to Find a Route and Site for Camping
Another fun activity that dad can initiate in your homeschool is for planning a camping trip for the family with Google Maps. Not only can your child find the best and safest route and plan the schedule, but they can also scout for the best locations for other sightseeing spots as well. You or older kids will be able to help plan and locate an ideal camping spot or campsite.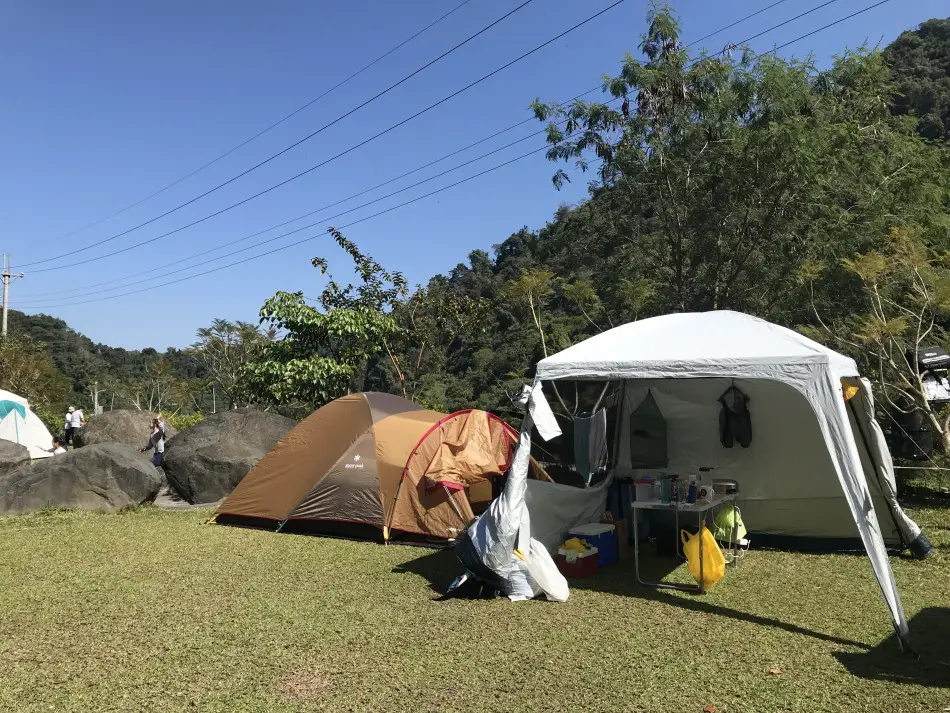 If you want to plan a camping and homeschool trip, then please check out a helpful article we also wrote for homeschool families. How to Go Camping and Homeschooling: The Complete Guide
With Google Maps "Terrain" function you can locate a campsite with altitude in mind. Where we live, it's best to find campsites above 1000m or about 3280ft in elevation to stay cool during the summer months. It's also important to check if you plan winter camping and if there will be any snow on the route or campsite. The terrain function of Goole Maps is a useful tool for your child to learn about elevation and the difference it can make to weather.  
Explore Hiking Trails and the Terrain with Google Maps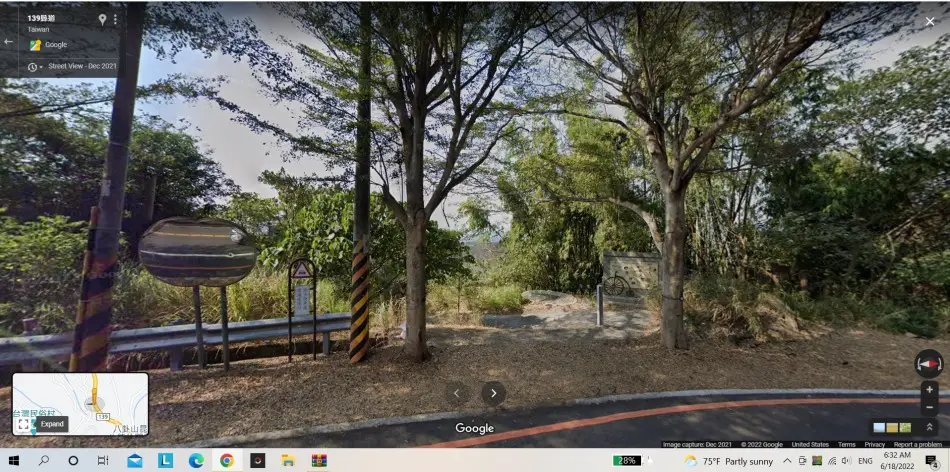 Google Maps can be an invaluable tool for searching and locating safe hiking trails. This is the perfect way to get dad to take part in homeschool with health and recreation in mind. Most weekends, my son and I will plan a hike for our family and my wife just has to jump in the car. We plan everything, including the rest stops along the trail and where we will have lunch. 
We've already saved the most interesting spots in Google Maps for future hikes. Sometimes you can also review what the trails are like if they have any street view footage or photos. The reviews are fun for our son to check out and they can be helpful for planning. Especially the ones to remind you not to forget the bug spray or look out for wild monkeys that like stealing your Doritos. 
Help Guide You in the Car
Honestly, this one feature of Google Maps that's not listed in their help section is letting your child direct and guide you in the car. Sometimes when we do errands in the city, my son enjoys listening to Spotify with his earphones, which is fine with me. I enjoy the peace and quiet and he is occupied. But the one thing I require if he does this is, that he must guide me with the Google Maps directions.
I like this feature because he gets to learn about directions and routes and he is familiar with them when we go around town. We feel this is important for our children to learn about their surrounding neighborhood and have a good understanding of directions and street names. You will be surprised at how helpful and useful it can be.  By the way, below is the coolest mobile phone holder we have found that is easy to use and lasts!
Sometimes our son reminds us where to go and turn even without Google Maps. He's done this numerous times on the road and even on hiking and biking routes! That is when we realized how useful the app can be for our homeschool journey.
Use Steet Views for a Virtual Visit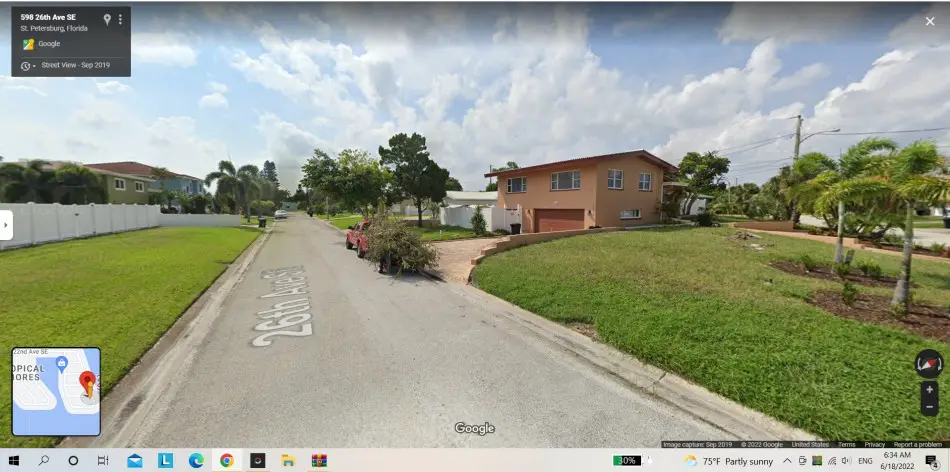 One fun thing my son learned about Google Maps was the street view feature. One day when we were visiting with his grandmother, she was using it to check out our neighborhood virtually. He was so surprised to see the neighborhood and they would literally spend hours just checking out different places and what the street view was like.
Google Maps virtual visits are so helpful to be able to get a street view of many laces in the world. You can check what it looks like at the Egyptian pyramids to check out what your child's new school looks like. You can let your children pick a place they wonder about and wander around that city or place with street view and have a virtual tour. I even took a tour of my old neighborhood with my son and it brought back some good memories, although it looked slightly different! 
 
Preview a Route to School by Bike, Walking, or Car
I mentioned this feature above, street view. But let me ask, is your child curious or afraid about moving or going to a new school? If you can't physically visit it why not take a look at the street view to become familiar with the area? Let's say you want to show your child the way to school on a bike or by walking. But they are a little afraid to do it by themselves? No problem, check out the route and let the two of you take a virtual walk to school. 
If there is any need to review routes or trails the street view is something most kids love to check out and get a virtual view of the route. Give it a try, they will have fun playing around on your computer however they are learning some valuable skills about their world. You might be able to find YouTube videos of places, but nothing beats seeing it firsthand on the street level.  
Use Google Earth with Maps to Explore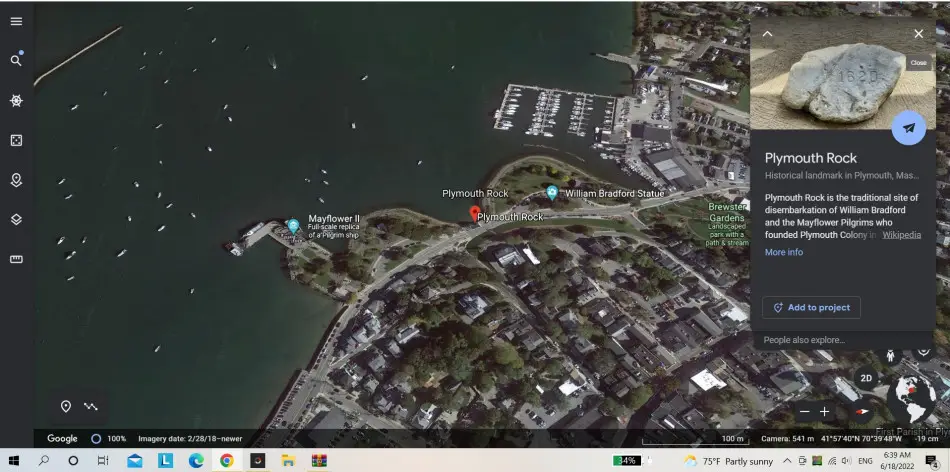 If you find Google Maps to be a good educational tool, then you have to try Google Earth. If you're not familiar with it, Google Earth is a 3D rendered image and satellite view of the places on earth. You type in a place just like you would with Maps, but it takes you on a bird's eye view zooming in on the location. Then you can manipulate the view and explore it with a 3D view of your selection.
"Google Earth is a computer program that renders a 3D representation of Earth-based primarily on satellite imagery. The program maps the Earth by superimposing satellite images, aerial photography, and GIS data onto a 3D globe, allowing users to see cities and landscapes from various angles."

Wikipedia
This is a great and useful tool to use with any history project, geography or project-based learning. You can get a real feeling for the place when you see it from a 3D bird's eye view. Almost like a drone flying around the globe and through the city streets or forest.
Connect Story Settings to Books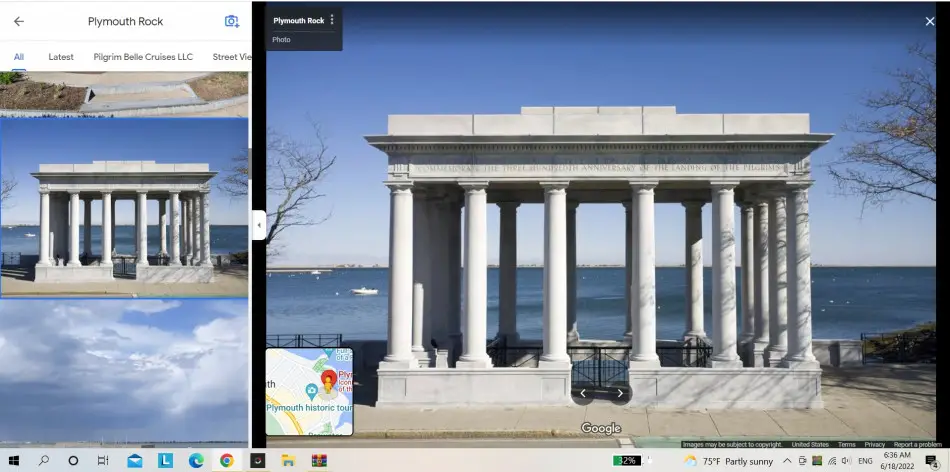 One thing we are trying recently with some of our lessons is to select the location of some of the places that my son is learning about. Like we were reading about Plymouth rock. And other historical sites. If you ever wondered is it possible to use Google Maps in your homeschool curriculum, researchers have already answered this question for you. The data shows it's super helpful and with prolonged use, maps and geography skills improve with use.
We also came across an interesting article about how an online Google Maps-based treasure hunt was initiated using the technology. Kids are given clues and in conjunction with Google Maps, they were to locate and use the clues and map data to complete the treasure hunt.
"One of the approaches of combining the outdoor space in learning is by Treasure Hunt type games. In such games, participants are challenged to identify specific sites according to clues and to reach these sites."

Mobile Treasure Hunt Games for Outdoor Learning
Create a My Map With Dad
One thing we will start to do is set up our own Map in My Map on Google. It's a way where you can create maps of where you want to go, or where you've been. There are so many opportunities to use it. But remember it's something you might need a mobile phone for and turn on your location tracking to work. Get dad involved and have him work on this with your children. If he's an IT nerd, good. If not, then he'll learn.
But we just have fun checking where we were last year at this time and where did we visit? Google has all this data, and you can go in and check it for bringing back some good memories we hope.
Dadcarestoo is a participant in the Amazon Services LLC Associates Program, an affiliate advertising program designed to provide a means for sites to earn advertising fees by advertising and linking to Amazon.com. We also participate in other affiliate programs which compensate us for referring traffic.