This post contains affiliate links.
The variety of your educational program and curriculum is going to enhance your child's experience with homeschooling. Is there any reason you would want to start a co-op yourself? Here's some insight from a Dad who did it.
You should start a homeschool co-op to select your own curriculum, lead teaching, and schedule. Having a co-op can broaden your network and provide you and other families with new social opportunities. Running a co-op can attract valuable resources that benefit all families and children involved.     
If you ever considered joining a co-op or you have experienced one before without success, then this is also a good reason to start your own homeschool co-op. You can start with a small informal group anytime you'd like. Co-ops are perfect ways of meeting new like-minded parents and children. 
It might even start out as a playgroup with younger kids in the park, or a more organized lesson in a shared classroom. If either parent has a special talent, profession, or hobby that is teachable and valuable for children, this could be a great way to involve them. The frequency can be from half a day to 1 or 2 days per week. If you start the co-op, it's up to you and the other parents involved. 
Peer Learning Environment is Beneficial in a Co-Op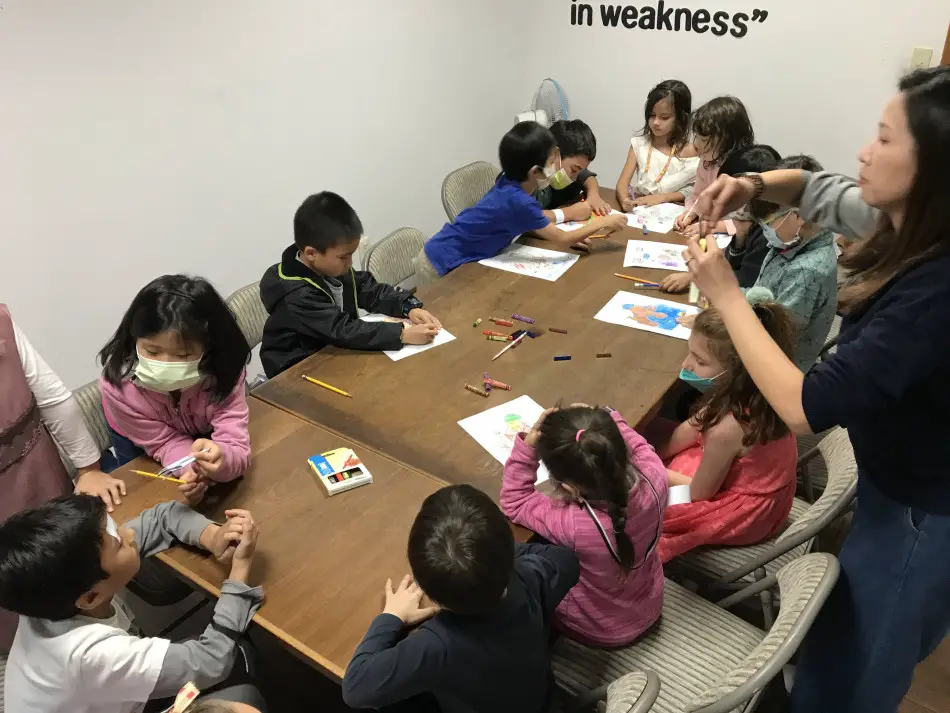 We find that learning together with other students is an integral part of our homeschooling routine. When you're at home just teaching one child it is an entirely different kind of experience. When we joined a co-op I noticed some big differences right off the bat. For example, my son seem to act like he was the only person in the class answering every question.
It's certainly a good thing to be active in class, right? The opposite is certainly not something most parents would like, right? But I had to give him some pointers to make sure to give others a chance to speak as well. 
Another benefit was that my son could learn how to help others who are a little behind. He had a habit of pointing out when people made mistakes. So I also had to pull him aside to teach him some classroom social skills.
What can we learn from children's peer relationships? 
Social modeling in the classroom can help some kids stay on track and focus on schoolwork. I noticed that my son would act up less in front of others and was less likely to refuse or complain about lessons or requests made of him. Having a mixture of time at home and in a classroom with others is a good thing that you can get in a co-op.    
"Research has shown that peer learning can bolster children's self-esteem, awaken their interest in challenging tasks, enhance scholarly achievement, and foster prosocial behavior."

Peer education: The untapped potential
Save Some Money if You Start A Co-Op
Let's face it, homeschooling can be expensive depending on how we do it. It certainly takes a significant amount of time in our family. But we dedicate ourselves to educating our son and we make the necessary time and budget adjustments to make it work for us. But joining a co-op may be cost-saving when it comes to time.
So starting a co-op by yourself could be a way to save yourself from some of the costs of homeschooling. It's a way of pooling resources and receiving the benefits of group classes and teaching. 
If you have no idea how to start a co-op, read this book first! A Well Trained Mind, by Susan Wise Bauer is like the bible for us for homeschooling and it's by a famous homeschooler with almost every thig you need to know about homeschool from how many hours, to which class and more.  
We wrote another helpful article about why homeschooling is expensive here. 
If you consider your child may be getting more benefits from a co-op lesson rather than learning everything at home, then it's certainly worth it. Joining a co-op can help you save precious time and resources and the teachers might be more qualified than you! 
But if you have any skills, hobbies, or professional knowledge that may be beneficial and advantageous for you to teach yourself, then starting a co-op may be a great way to make use of the experience. 
The cost of co-ops is more reasonable than sending your child to a private school for comparable lessons. 
In my hometown of St. Petersburg, Florida, you can join a local homeschool co-operative for $35 per class per semester and they meet twice per week. 
Below is a sample across the US of some co-ops and the costs involved. You will also need to volunteer or serve a few hours per week or semester. But that is different for each co-op and sometimes there are opt-out fees. 
Co-Ops Cost Across the United States
| | | | | |
| --- | --- | --- | --- | --- |
| | Florida | Texas | California | New York |
| Membership Fee | $35/semester | $225/year | $35/year | $12/semester |
| Tuition | $175/semester | Not sure | $300/class | Not sure |
| Days/Week | 1 day | 2 days | 1 day | 1.5 days |
| Service Hours | 1 day | 25hrs/year | Not sure | Not sure |
Learn From Others By Starting a Co-Op 
We learned a lot when we started a co-op because when you're in your own home teaching you're not getting a lot of feedback from other parents. When we started a co-op we got to know more homeschooling parents and tips on how they teach their children. It's a great way to share ideas and find solutions to help each other.
When you start a co-op we didn't have this in mind but other families naturally asked you for advice. Because homeschooling families are always searching for the best for their families. So starting a co-op by yourself can help you with your own homeschooling curriculum issues. Some families come to us for advice about how to deal with the local authorities because it's not always so clear.

The book below is once again a must if you have ever thought about Homeschooling and is highly recommended.
We've also shared knowledge and experience not only about the curriculum but also about how to make the best use of the library system where we live. And we also use the opportunity to set play dates and for fellowship with other like-minded Christians. We also promote getting together with other families that are not from our church as long as they're available.     
Can't Find a Suitable Co-Op? Start One Yourself!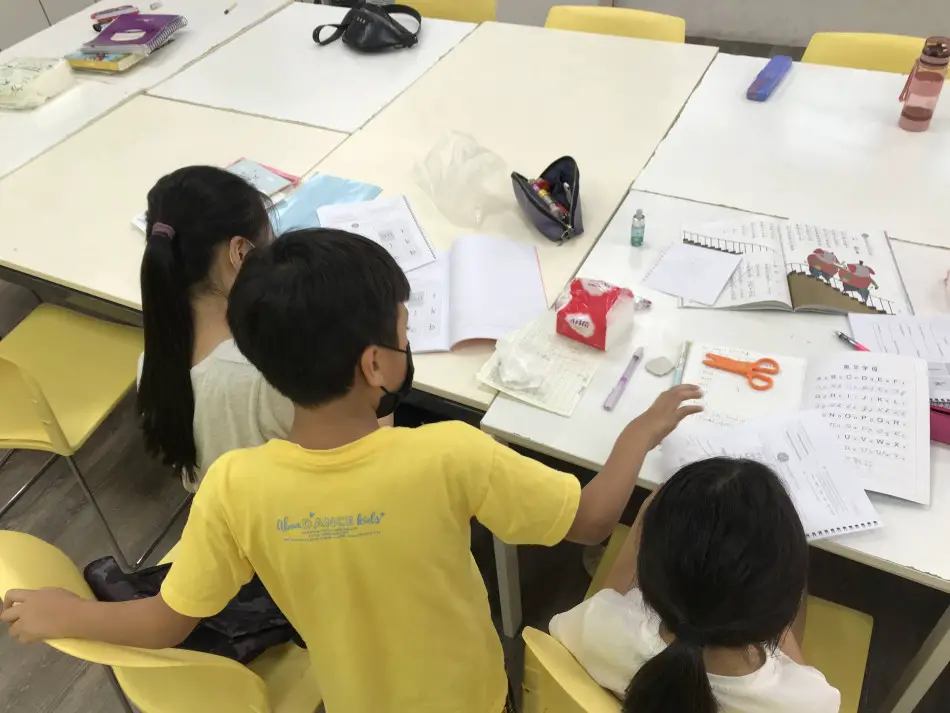 The main driver for us to start a small co-op was because we couldn't find a suitable one nearby. Where we live there just aren't many options we found suitable. Some were too far away, some were too costly based on the time required and money. The tuition per class was just too high. And some co-op's schedules didn't match ours. 
We tried to join a few and even tried them out for one month. But after wasting so much time searching for parking spaces, where to get lunch, what supplies to bring, and what's the schedule, we just gave up. It just didn't make sense for us, so we decided to try and set up our own co-op for our needs. 
The time required for some co-ops also meant that we had to spend one or two days per week volunteering. But when we started it was only one day, and then the requirement changed to two days per week! So that was something we didn't appreciate and decided we would start our own co-op! 
Considering Homeschooling? Start a Co-Op First!
Some families might be considering homeschooling, but they just aren't sure about how to start? Why not create a co-op and jump right in with some other families? During the summertime or winter vacation, you could start an informal co-op with some other families to give it a try. 
If you or the other families involved don't have any homeschooling experience, you can try it yourself and learn from the experience firsthand. Nobody said that a homeschooling Co-op needs to be huge. If you start your Co-op as an informal group with other families this is a great way to get started.
If you know another homeschooling family that has the experience, then you could consider having them join you. The summertime could be a good time to start the co-op since everyone might have more free time. As long as you are not afraid of a little preparation and planning, we find it very helpful for us to learn as we get real hands-on experience. 
Is a Co-Op worth it? If Not, Start one!
We touched on this before, but for some families, the benefits of a co-op seem enticing. The first one we joined seemed promising. The other families were all like-minded and seemed pretty nice. But then we noticed some things that were challenging for us to deal with. 
It was a loosely organized co-op and there didn't seem to be any regular schedule. And then some of the lessons suggested seemed to be very expensive and taught at a local private school and not by any of the parents. We also noticed that some parents' behavior was at times inappropriate and they used language we don't use.
Another co-op had a wonderful opportunity for joining a band and that was perfect for my son who plays the drums. We can get some time to practice and play music together with other kids, which we find invaluable. We also wrote another helpful article about why we think you should join a band and play music together with others!
But that co-op required us to volunteer a significant amount of time and they started every day at 8:30 am which is too early for us! It was associated with a church and they required you to join the bible study and worship once per week. We're Christian so that's fine with us, as long as they could do it a little later! So that was also some motivation to start our co-op. Some groups just aren't worth it for us!   
Why You Should Start A Co-Op And Not Join One?
We have reviewed some co-op requirements that might not fit with some families. If you are looking for a secular homeschool co-op, the choices are fewer. Any family that doesn't feel comfortable in a Christian co-op might consider starting a co-op by themselves. 
By nature, the number of religiously affiliated homeschool co-ops is just more numerous since churches were one of the first organizations to establish them. But we notice there have been more secular organizations and smaller groups originating, so there are more choices, especially after Covid.
One motivator for us is that we live abroad in Taiwan, so our choices were even more limited due to cultural and language barriers. We had to start a co-op ourselves to serve the needs of our families in a foreign country. Since we are just doing it informally, there aren't any legal concerns.
By the way, if you ever considered an online tutor for learning a foreign language, then we highly recommend you take a look at Preply! You can learn almost any language from a native of the country online at your own pace.  

If you aren't able to volunteer your time as required in many co-ops, then you might dedicate your time and start a co-op with others. Then you are able to schedule and adjust your lesson time as needed. Some co-ops will even make you pay if you are late, or have you pay if you want to opt out of service to the group. 
If your child has special needs, behavioral issues, or disabilities, you might consider establishing a homeschool co-op specifically for these types of children. All parents involved will have experience with these kinds of special needs so it won't be a surprise. 
Start a Co-op to Strengthen Your Homeschooling Programs
If you are only homeschooling at home with your children, then you might want to consider starting a co-op of your own to enhance your overall program. People in co-ops are probably like you and want to build family bonds and provide the best educational opportunities. 
"Values included the desire for strong family bonds, teaching faith, closely guided social interaction, and responsive pedagogy."

Contemporary Homeschool Models and the Values and Beliefs of Home Educator Associations: A Systematic Review
The benefits of homeschool co-ops are mainly pooled resources, group learning, and peer modeling. Social modeling is important since kids can see and learn from others about how they should act around others. Some courses taught in co-ops are more advanced or outside of your comfort zone for teaching.
The social aspect of your children being able to interact and make new like-minded friends and develop relations with others is also a good motivator to start a co-op. Project-based learning is easier to do when there are others around to work as a team on problem-solving. Essentially you can have the best of both worlds if you start your own co-op, so give it a try!    
Dadcarestoo is a participant in the Amazon Services LLC Associates Program, an affiliate advertising program designed to provide a means for sites to earn advertising fees by advertising and linking to Amazon.com. We also participate in other affiliate programs which compensate us for referring traffic.