This post contains affiliate links.
If you have any doubts if board games are suitable for homeschool, then read on. We share the details of why you must use them and why.
Board games are great for homeschooling because they are educational and develop children's logic, math concepts, and creativity. They also complement academics with play and serve to alleviate boredom to provide variety in the lessons. Classic board games like chess, checkers, dominoes, and Go sharpen kids' aptitude. 
Having a well-balanced regime of lessons and fun can help to relieve the pressure of studying. Homeschooling at any age can bring boredom and raise tension in both parents and students. We use board games as an outlet when tempers begin to rise.
But research shows that games are gaining attention in the classroom and are helpful to boost all kinds of skills in children.  
Board Games Are Educational When Used Correctly  
Teachers are always keeping an eye out for the best learning tools, and as a dad heavily involved in our son's education, we love board games for homeschool. But not all games are used during our lessons. Classrooms in traditional schools are also making use of board games and researchers are taking notice.
We hear that besides book learning we should incorporate hands-on learning as well, right? What about heads-on learning? An article we came across uses the term "heads-on" learning. We find that board games are perfect to use your "head" or brain to sharpen skills when you are learning.  
"Board games are an important tool to provide hands-on and heads-on skill and knowledge development for people of all ages on all subjects."

Learning with Board Games
Did you know that in some cultures, specifically in Sweden, board games are a means for kids of all ages before and after school at "leisure centers" to play board games and it is a way for "learning social competence" as well as building cognitive skills? "Leisure centers" in America might be more correctly called recreation centers. 
"results are encouraging and suggest chess is a potentially effective instructional tool for students who receive special education services in math"

Our Move: Using Chess to Improve Math Achievement for Students Who Receive Special Education Services
Board Games Stimulate Children For Active Learning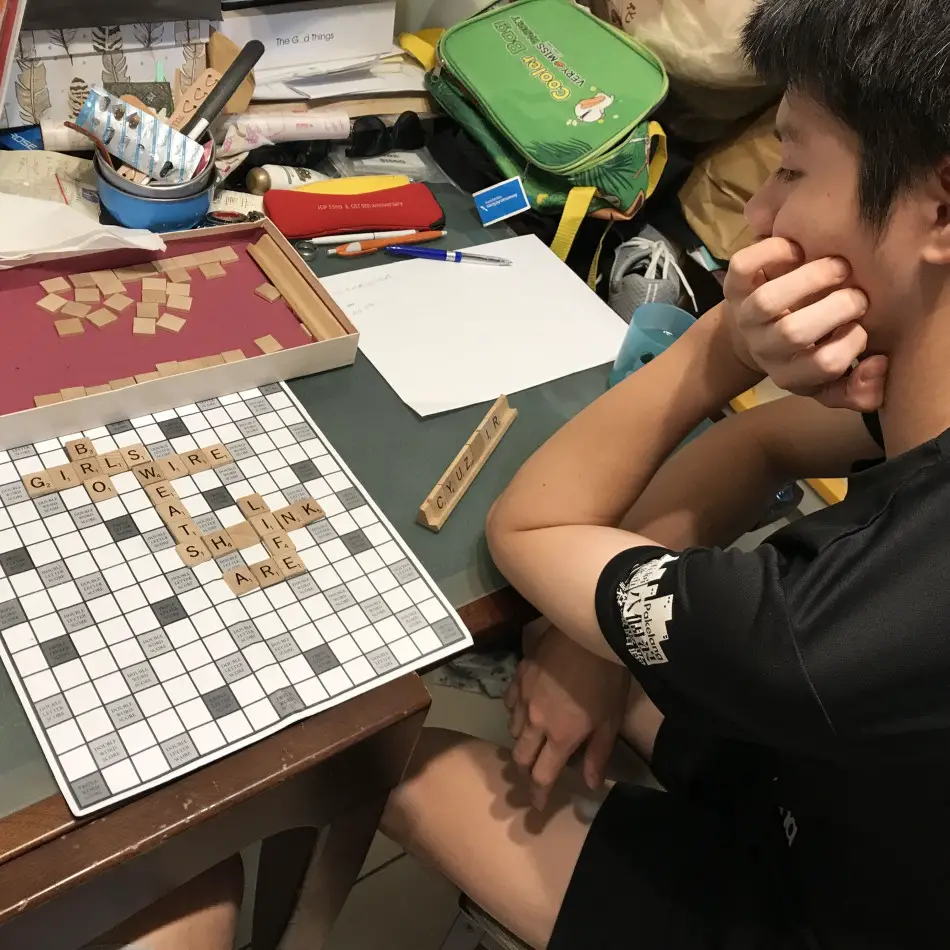 One of the greatest things you can do is to help stimulate your students while they are learning to help keep the content in their brains for future use. Some researchers have shown that board games may be a helpful way to boost the retention of material and this also is helpful, right?
Learning new material or reviewing old content in a way that can be retained is a critical part of education. If you teach something and your child can't retain it then your efforts are wasted. So board games can help in some cases to promote your child to become more active in their learning. I think it's a nice way of saying that it may help your child from falling asleep during lessons!  
"intensify active learning, classroom engagement, and student motivation – a powerful blend for the retention of course content."

Tabletop games and 21st-century skill practice in the undergraduate classroom
Playing Board Games Can Build Rapport
An interesting study of kids in primary school was shown to provide favorable results and reviews from teachers. The board games were used mainly for language development, math, science, and moral education. The teachers and the students noticed good results with implementing board games into their usual curriculum.  
"Teachers see many advantages of playing board games, it facilitates learning, it develops problem-solving competence and strategical-logical thinking, it develops cooperation skills and acts as team-building [activity]"

Board Games In The Primary Classroom: Teachers' Practice And Opinion
We play checkers a few times per week in between our lessons if I feel my son is getting frustrated with a certain topic. This seems to reduce his stress and improves his attention span. This quick game can build our rapport again and we can continue with our lesson or the next subject.
Playing chess can improve math skills!
You can probably imagine that chess can improve math skills because we associate it with intelligence, right? But science does show that it really does improve math skills.  
"The results indicated that chess player students showed more achievement in meta-cognitive abilities and mathematical problem-solving capabilities than other non-chess player students."

Investigation of the impact of chess play on developing meta-cognitive ability and math problem-solving power of students at different levels of education 
We try to get our children to play chess and checkers as much as possible. A few times per week so far. We have fun because it requires concentration and quiet. In a sense, it calms us and I feel it's a good way to calm us down as well. Peace and quiet in our homeschool is a big benefit and one of the many advantages of board games in our routine.   
"A chess player must monitor his own strategies and, therefore, his own thoughts, focus on detail, and use abstraction and generalization, even at amateur levels." 

Mathematical Problem-Solving Abilities and Chess: An Experimental Study on Young Pupils
Playing Board Games Sharpens Brains as we Age
Playing a board game for adults is good as well, especially for our memory. Studies suggest that as we age if we play board games this can help us keep our minds sharp even into old age! Since this is a part of our homeschool routine, both my wife and I play chess and checkers with our kids. We also want to teach him backgammon as well when he gets older. 
Playing board games can also sharpen our memory since we have to remember opening moves and strategies. This also leads to greater problem solving because we have to remember and use the opening moves to enable us to be in a better position to win the game.   
Develop Critical-Thinking Skills
We can develop critical-thinking skills by using board games in our homeschool. As homeschooling parents, we are always searching for the best ways that we can teach and tools and methods that enhance the experience. We need to help children learn how to solve problems in different ways. 
And we need to teach them how to look at things from different views and board games develop this ability to think differently. Learning does not always come from books and lessons but also from how we interact throughout the day. 
"help children solve problems that have not been solved with conventional methods; teaches them to look at things from multiple perspectives; develops the ability to think differently"

Critical thinking in elementary school children
Adding a board game session is a super way to add flavor and variety to your curriculum. The variety we can provide our children in homeschool is endless. You don't always need to sit at a desk and study from a book. A board game session adds another dimension and zest to the whole educational experience. 
Did you remember Scrabble from your childhood? This board game is used to assist engineering students to develop their creative critical thinking skills. The experiment set up teams of players and they reported that the team building, spatial development, and logic all were positive in their responses. Essentially this is a Problem Based Learning experience that is a valuable way to stimulate learning.  
Scrabble as a Tool for Engineering Students' Critical Thinking Skills Development
Classic Board Games For Homeschool Development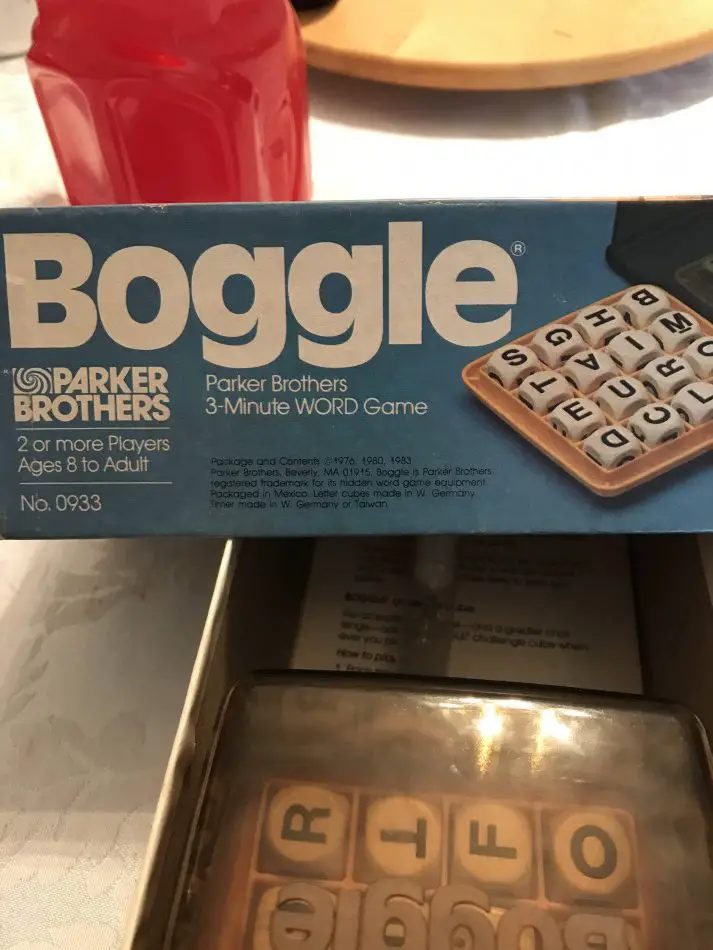 We'd recommend all the classic board games like Scrabble, Boggle, Checkers, Chess, and Rummikub for any age children. Even adults have fun with these kinds of classic board games. We think we don't need to explain why they're good because you just know it. And for younger kids, you can try more simple games like Parcheesi and Dominoes. 
So when we say board games I don't necessarily mean that you need elaborate contemporary games. But you can certainly incorporate any type of educational game that you find can support your educational needs. Maybe you need to work on geography, history or other subjects? There is probably a game for it. 
Other classic board games like Clue and Monopoly are also very easy to incorporate during your daily lessons. Whether it's math or logic or critical thinking that you want to develop, these kinds of games will always help you sharpen your children's brains. If you want to find some really unique games, we suggest going to this website for the information on almost any board game out there, Board Game Geek. 
Dadcarestoo is a participant in the Amazon Services LLC Associates Program, an affiliate advertising program designed to provide a means for sites to earn advertising fees by advertising and linking to Amazon.com. We also participate in other affiliate programs which compensate us for referring traffic.